Dr. Allan Forsman
Department of Health Sciences
East Tennessee State University
forsman@etsu.edu
HUMAN ANATOMY PAGE
and
RESEARCH INTERESTS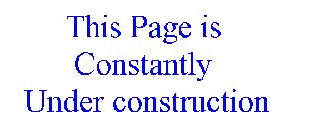 Donate a Free Mammogram
Click HERE
Do this EVERY day
It is absolutely free to you.
Help Save A Life: Be a Bone Marrow Donor. For more information Click Here.
Be an Organ Donor. For more information Click Here.
Don't forget to donate blood!
Quote for the month: The brick walls are there for a reason. They're not there to keep us out. The brick walls are there to give us a chance to show how badly we want something. Randy Pausch, The Last Lecture. 2008
To see a comparison of Regional Anatomy versus Systemic Anatomy Click Here. Note: you will have to use your brain to get past the opening page.
Did you know that all of Dr. Forsman's Audio lectures are available for free on the internet. Just visit i-TunesU (or click on the links below)
Anatomy and Physiology I
Anatomy and Physiology II
Human Anatomy

Also on iTunesU: Dr. Forsman's descriptive videos of the bones of the human body and many commonly used anatomy models.
These same descriptive videos are also available on YouTube. Click HERE for a direct link to the YouTube videos.
If you found the i-TunesU or YouTube information to be helpful, please consider making a donation to the Department of Health Sciences.

Click HERE for instructions on how to donate to the Department of Health Sciences
For Anatomy diagram links see below:
Diagrams are provided as blank sketches and as completed diagrams. The blank sketches are provided so that those who wish may make hard copies and practice completing the diagrams. This is a very good way to test your knowledge of Anatomy.
Lecture Notes: lecture notes posted on this page are predominantly for the use of my A & P I and A & P II students. The vast majority of my human anatomy lectures are done in diagram format, so they do not have accompanying written lectures. However, many of them, such as the respiratory system, cardiovascular system, reproductive systems, and urinary system have written notes that are useful to the human anatomy students.
Models:
Click HERE to view labeled pictures of the models used in our Anatomy and Physiology as well as Human Anatomy Courses. It may be helpful for you to read the information at the top of the linked page.
Additional Resources: There are several web sites that offer valuable anatomical information. A few of these sites are listed below and are posted as links on the course web site:
A brand new addition on June 26, 2012: From Ms. Walters' 4th & 5th grade class, information about the special senses. http://www.headphones.com/5-senses.html
http://www.lawrencegaltman.com
http://www.innerbody.com/htm/body.html
http://www.cid.ch/DAVID/Mainmenu.html
http://www.vh.org/Providers/Textbooks/HumanAnatomy/CrossSectionAtlas.html