Welcome to the Faculty Home Page of
Dr. F. Steb Hipple
Professor of Economics (Retired

)


Department of Economics and Finance
Research Associate (Retired)
Bureau of Business and Economic Research
College of Business and Technology
East Tennessee State University
Office: Room 304, Sam Wilson Hall
Phone/Voicemail: 423-439-5304
Fax-Mail: 423-439-8583
E-Mail: hipples@etsu.edu
Website: http://faculty.etsu.edu/hipples
Photograph
Biographical Information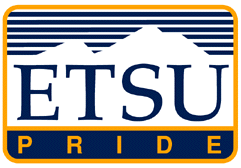 Economic Reports
The last Tri-Cities Retail Sales Report posted here is 2016Q4.
Click Here
The last Tri-Cities Labor Market Report posted here is 2016Q4.
Click Here
Class Schedules
FALL 2017 CLASS SCHEDULE
ECON 2210-001  Principles of Macroeconomics
Tues-Thur, 12:45pm - 2:05pm
Sam Wilson Hall 302
ECON 4527/5527-001  International Economics
Tues-Thur, 9:45am – 11:05am
Sam Wilson Hall 329
OFFICE HOURS
After class meetings and by appointment
Class Announcements
ECON 2210-001  Principles of Macroeconomics
Quiz #5 answers and grade curve have been posted.
Quiz #6 is scheduled for Tuesday, November 28.
Use the class link below.
ECON 4527/5527-001  International Economics
Report schedule has been posted.
Reports will be given November 28 and 30 and December 5 and 7.
Use the class link below.
Links
ECON 2210 Principles of Macroeconomics
ECON 2220 Principles of Microeconomics
ECON 4527/5527 International Economics
Department of Economics and Finance
ETSU Bureau of Business and Economic Research
ETSU College of Business and Technology
East Tennessee State University
Some Things to Think About
Definition of a Generalist:
One who learns less and less about more and more
Until they know nothing about everything.
Definition of a Specialist:
One who learns more and more about less and less
Until they know everything about nothing.
Today's mighty oak tree is
yesterday's nut that held its ground.
Regardless of how hard you may try,
it is impossible to baptize a cat.
When in charge, ponder.
When in trouble, delegate.
When in doubt, mumble.
Blessed are they that go about in circles,
for they shall be known as big wheels.
Before you find your Prince Charming,
you will have to kiss a lot of frogs.