Kevin E. O'Donnell
PhD, Professor of English
in the Department of Literature and Language
and Director of Environmental Studies Minor
East Tennessee State University
---
[ Course Information ] [ Publications ]
---
PUBLICATIONS
(selected, miscellaneous)
last update: October 2017
"Crabby Crab--5 Songs." By Kevin O'Donnell and the Human Animals, Johnson City, July 2017.
"Climate Change in Appalachia: A Study Shows That Appalachia May Provide a 'Stronghold' of Natural Resilience--But Don't Get Complacent; or, What Happens When the Chickadees Run Out of Mountain." Now & Then: The Appalachian Magazine, Vol 32, no 2 (Winter 2016): 34-40.
"'Pioneers of Spoliation': Woolson's Horace Chase [1893] and the Role of Magazine Writing in the Gilded-Age Development of the South."  Witness to Reconstruction: Constance Fenimore Woolson and the Postbellum South, 1873-1894.  Jackson: U Press of <![if !vml]>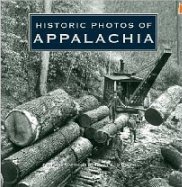 <![endif]>Mississippi, 2011.  266-282.
Historic Photos of Appalachia.  Nashville: Turner Publishing Co, 2009. 
"The Expanding Range of Mountaintop Removal Literature:  Two New Books."  Journal of Appalachian Studies 15, 1&2 (Spring & Fall 2009): p213-18. 
<![if !vml]>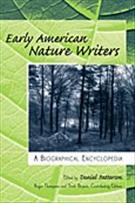 <![endif]>"Coal Country, in Black and White: Photographs, 1968-1973, by Jeanne Rasmussen (1934-1992)." A show in Gallery C at ETSU's Carroll Reece Museum, June 3-August 28, 2008.
"Bradford Torrey (1843-1912)." Early American Nature Writers. Ed. Daniel Patterson, et al. Westport Ct: Greenwood Press, 2008. 365-373.
"Environment."  Encyclopedia of Appalachia.  Ed. Rudy Abramson and Jean Haskell.  Knoxville: U of Tennessee Press, 2006.  100-149.  Co-edited this 32-article section with Don Davis.  Also authored or co-authored numerous articles, <![if !vml]>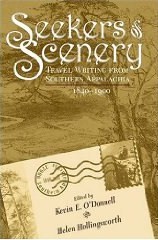 <![endif]>for this and other sections, including "Environment--Overview," "Travel Writing," "William Bartram."  
"Book and Periodical Illustration [in America, 1820-1870]." American History through Literature, 1820-1870. Ed. Janet Gabler-Hover and Robert Sattelmeyer. Detroit: Charles Scribner's Sons, 2006. 144-48.
Seekers of Scenery: Travel Writing from Southern Appalachia, 1840-1900. U of Tennesee Press, 2004.
"The Artist in the Garden: George Cooke and the Ideology of Fine Arts Painting in Antebellum Georgia." Crossroads: A Southern Culture Annual, Macon GA, Mercer University Press 2004. 73-97.                                                                                                                                                                                 
"Persimmons."  One of numerous essays I wrote in 2000-2001 for a now-defunct environmental radio show, this piece is posted at persimmonpudding.com, a fun site devoted to Diospyros virginiana.