Information on Courses Taught by
Bob Gardner
---
Here's the information on the courses I am teaching in fall 2023:
For my office hours, click on Homer: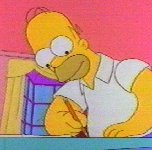 Copies of many more syllabi from courses I have taught are available in my syllabus archive.

Copies of many of my class notes are online as given below. I now also have a partial index of the notes available. Some older class notes can be found on my Archives webpage. Additional class notes which are still in preparation are here.


Graduate Level Analysis

Graduate Level Algebra, Discrete Math, and Geometry



Senior/Graduate Level Pure Math


Introduction to Modern Geometry


Axiomatic and Transformational Geometry



Some Applied Topics

Freshman, Sophomore, Junior Level

Probability and Statistics

Other


Some solutions to tests which I have given over the past few years are online:


Video lectures prepared for select online classes are available at:

---
Return to Bob Gardner's home page
Last updated: June 6, 2023.