ETSU's Kappa Mu Epsilon Chapter
TN BETA Chapter, South Eastern Section
Fall 2016 Activity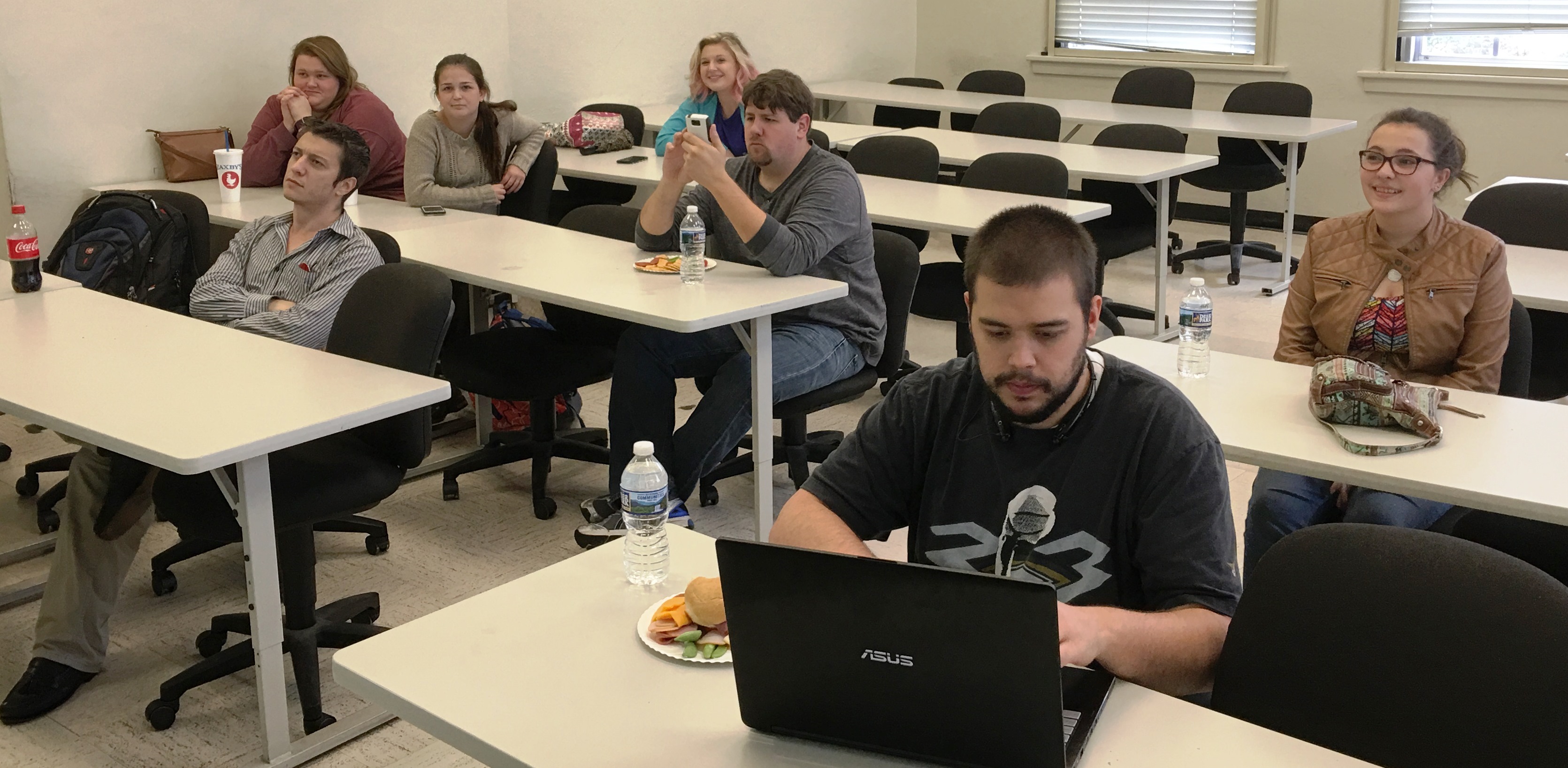 The TN Beta chapter of Kappa Mu Epsilon met on Friday, October 21, 2016. Chapter funds were used to provide meat and veggies from Kroger. Dr. Rodney Keaton gave a presentation on "Some Problems in Elementary Number Theory.''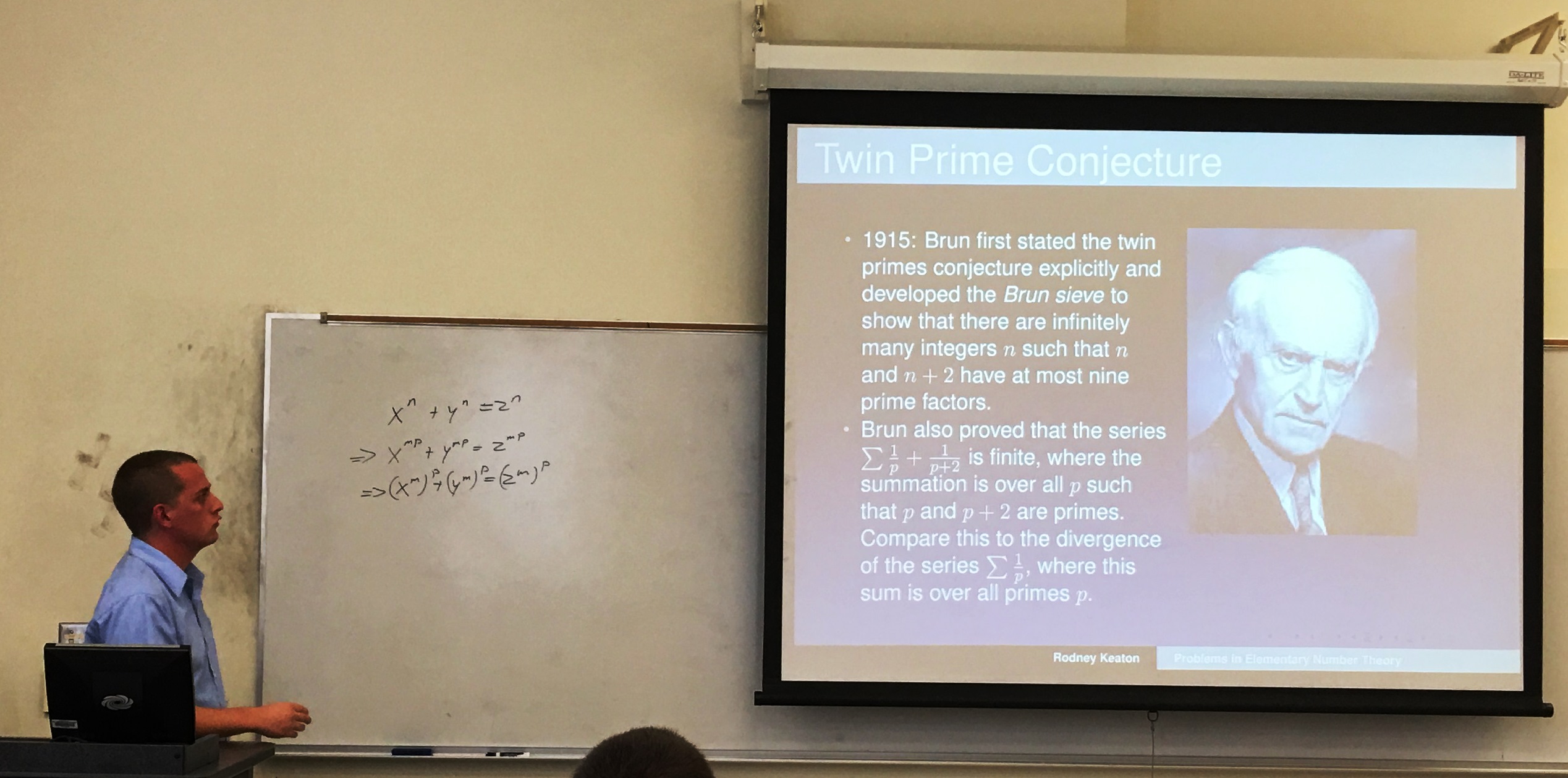 The meeting agenda/minutes include:
Dr. Bob (Gardner) gave a brief discussion of previous activity of the TN Beta chapter, including the solving of problems posed in The Pentagon. Particular attention was brought to two recent problems posed by Dr. Bob and President Frazier (the most recent of which appeared in the last issue of The Pentagon as Problem 777).
The availability of pink and silver graduation cords and the role of Treasurer Russell in coordinating the ordering of such cords were metioned.
Dr. Bob formally announced that he is stepping down as KME TN Beta co-advisor and that Dr. Rodney Keaton will be stepping in as the new co-advisor (along with the other co-advisor, Dr. Robert Beeler).
Attention was drawn to the Tennessee Beta chapter webpage: TN Beta.
Dr. Keaton's presentation was given.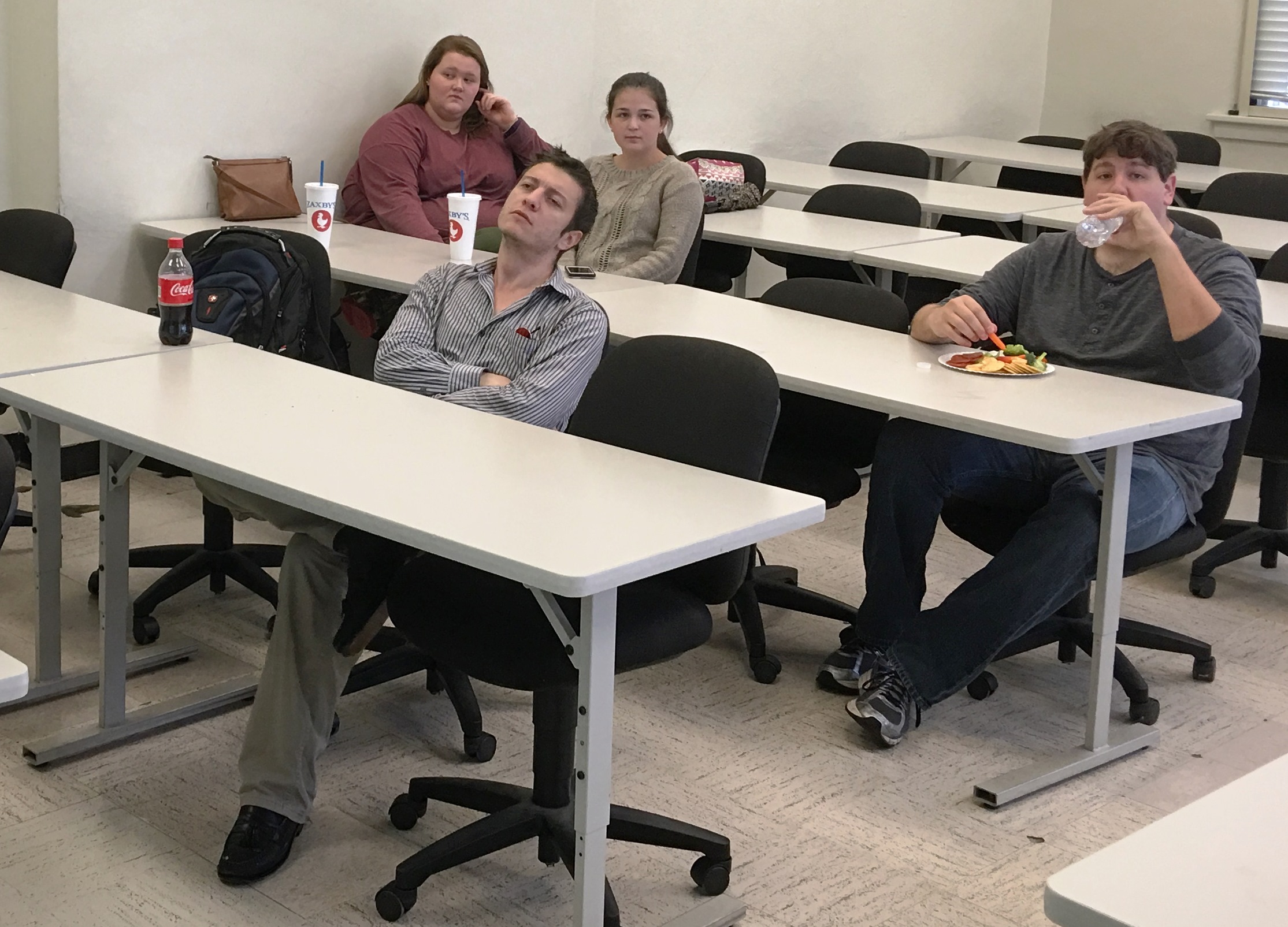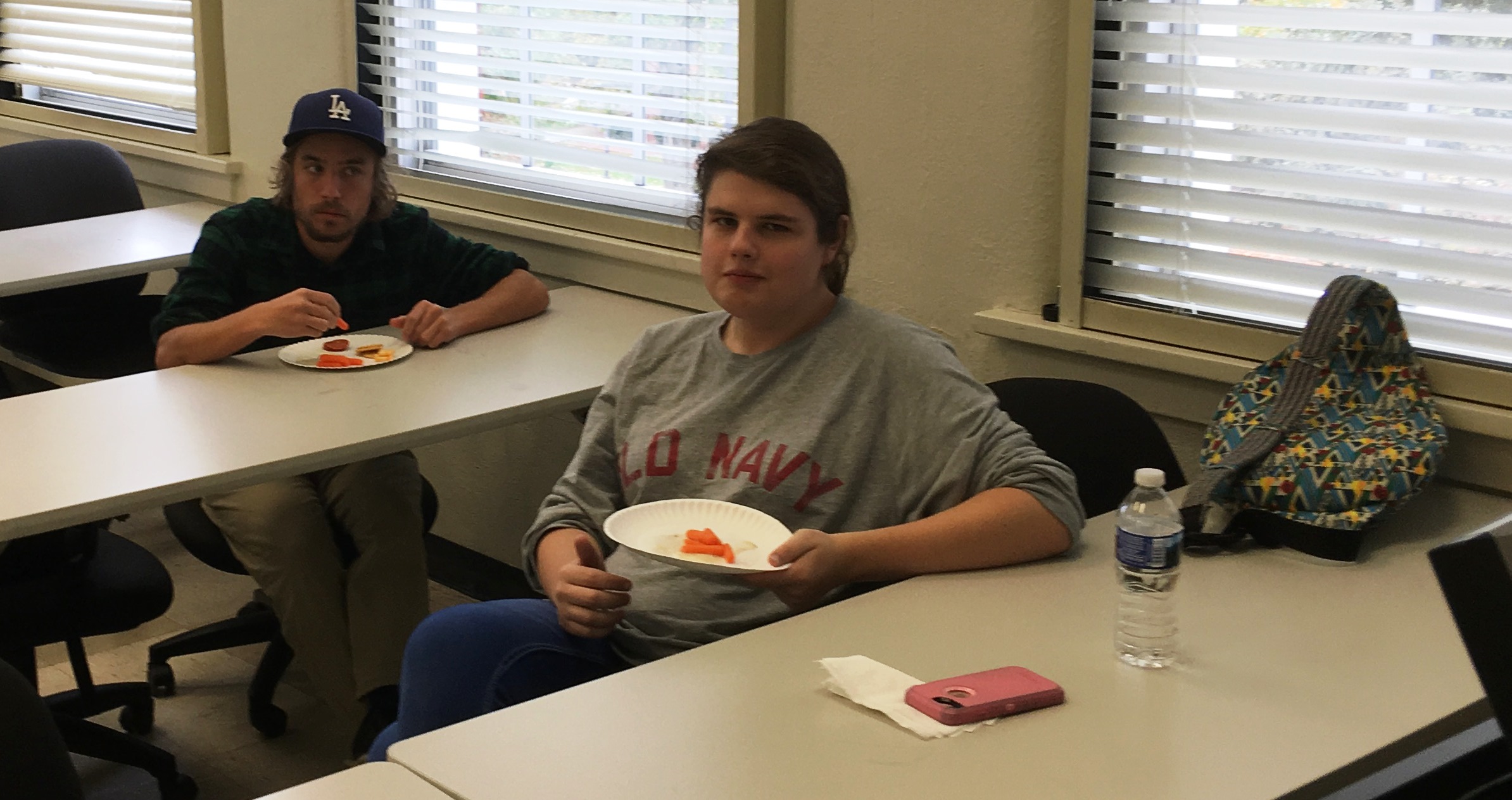 ---
Return to the TN Beta KME Chapter website.
Last updated: October 22, 2016.