Dr. Christine M. Mullins
---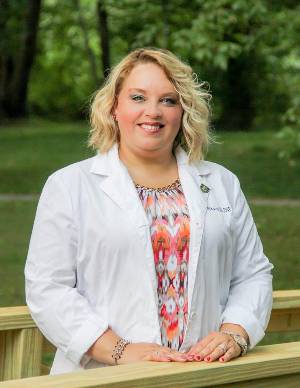 Hello, my name is Christine Mullins. I am a recent 2014  graduate from ETSU CoN's BSN to DNP program in the Family Nurse Practitioner track. Since graduation I have worked for the CoN on two HRSA grants: Interprofessional Education of Advanced Practice Nursing Students and Student and Preceptor Advancement in a Dedicated Education Site (SPADES). I have served as a Training Director, Clinical Coordinator, and Clinical Education Liaison.
I have practiced at the following nurse managed clinic sites: Johnson City Community Health Center for Partners for Health Keystone Public Housing Clinic, and University Student Health.  I have practiced as a primary care provider and as an active faculty member in the student-led interprofessional clinics.  I enjoy mentoring nurse practitioner students in the clinical and academic setting. 
In August of 2016, I applied and accepted an Assistant Professor position in Graduate Programs at the CoN.  I have been lead faculty in the Older Adult and Health Assessment Practicum courses. I am a member of the MSN-DNP Subcommittee, Graduate Faculty Committee, Faculty Search Committee, and the Annual Interprofessional Education Conference Planning Committee.  For more information about my work, please review my curriculum vitae.  
My research interests are in:
1. Program of All-Inclusive Care for the Elderly
2. Interprofessional Education 
3. Precepting Ad vanced Practice Students
4. Improving care provider's knowledge and administration of vaccines.  
5. Incorporating simulation in graduate programs