Rambo the Rat
---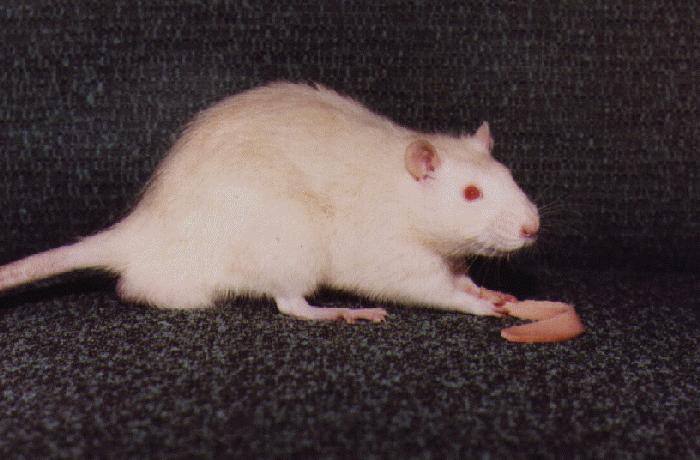 It is possible most of you who accidentally clicked on the hot link to this page were not expecting such an up close and personal picture of, umm..., well..., a rat.
This is, or was, Rambo, our pet rat who was the predecessor to our first cat. He is pictured here with his very favorite of all afternoon snacks, a small strip of bologna. Now, to absolve us of any guilt we should feel for trying to clog the arteries of this small, defenseless animal, he also always had a green grape for dessert.
Rats are unbelievably curious and active, and to the individual who has yet to be introduced to a rat, the term 'pack rat' is quite fitting. If left unattended for any period of time, this little guy can stockpile your entire can of kitchen garbage under your living room sofa in under an hour.
---