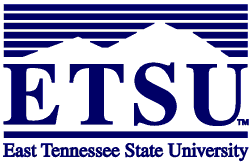 ---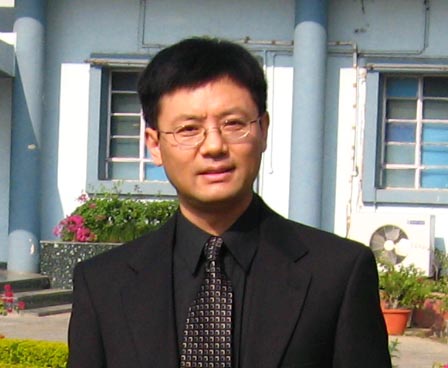 Dr. Liu, Birbal Sahni Institute of Paleobotany, India (2008)
Yusheng (Christopher) Liu
Terrestrial Paleoclimate, Paleoenvironmental Studies, Evolutionary Biology of Fossil Plants, Organismal Botany, & Paleoecology
Office: (423) 439-6920
Fax: (423) 439-5958
email: liuc@etsu.edu
East Tennessee State University
---
What's new about Dr. Liu's research/teaching?
May 28, 2013 - May 31, 2014: Postdoctoral researcher, Dr. Yongjiang Huang from the Kunming Institute of Botany (Chinese Academy of Sciences), works on the Cenozoic climates and fossil plants from North America.

May 28-29, 2013: Give a presentation at the 1-hour break-out session on "The Research of Past Climate Change in Southern Appalachians and its Impact on STEM Education," 2013 STEM Conference at East Tennessee State University.

Jan. 10, 2013: Propose to convene a paleoclimate session "Quantitative Reconstructions of the Large-Scale Cenozoic Terrestrial Climate Change" for 2013 Geological Society of America Annual Meeting in Denver, Colorado (Oct. 27-30, 2013).

Dec. 15, 2012: Research was featured in the North American issue - Ever-Evolving Environment: Making Sense of Earth's Dramatically Changing Climate (pp.26-28, No. 8, Jan. 2013) of the "International Innovation - Disseminating science, research and technology," published by Research Media Ltd., UK.

August 23-30, 2012: attended the IPC (International Palynological Conference) XIII/IOPC (International Organization of Paleobotanical Congress) IX 2012 in Tokyo, Japan.

Chaired session SS12 (Cenozoic plants and biosphere surrounding them: East Asian vegetational responses in the critical climate change events of the Cenozoic)

Gave two oral presentations (Early Quaternary vegetation and climate changes in the subtropical East Asia and Vegetation and climate changes across the Eocene-Oligocene Transition (EOT): a case study from subtropical East Asia)

Chaired a roundtable discussion on East Asian Paleobotany: Problems, Challenges, and Opportunities

July 21-25, 2012: attended the 45th Annual Meeting of the AASP (American Association of Stratigraphic Palynologists) in Lexington, Kentucky and gave an oral presentation "Paleoclimate and paleoecology in the southern Appalachians during the late Neogene."

March 13, 2012: submitted a grant proposal "Low latitude vegetational response to climate and environment changes in the Eocene through Oligocene: a case study from the Baise Basin in southern China" to the National Natural Science Foundation of China (NSFC)

March 8-12, 2012: attended NSF - China's NSF Workshop on Critical Transitions in the History of Life; 9-11 March 2012 at the Natural History Museum of Los Angeles County and give a talk "East Asian Aspects in the Neogene of southeast North America."

Feb. 21, 2012: Fossil grape seeds from the Gray Fossil Site of NE Tennessee was mentioned in the news.

Jan. 2012: Propose to convene a paleoclimate session "Quantitative Cenozoic Terrestrial Climate Reconstructions in the Northern Hemisphere: Evidence from paleo-proxies and beyond" for 2012 Geological Society of America Annual Meeting in Charlotte, North Carolina (Nov. 4-7, 2012).
---
Scholarship for M.Sc. program in Paleoclimatology and Paleopalynology & Paleobotany
The Department of Biological Sciences is inviting applications for two (2) research fellowships for its Master's program in Paleopalynology/Paleobotany, supported by Dr. Liu's 5-year NSF-CAREER grant ($12,000/year for stipend; tuition will be separately paid by Dr. Liu's NSF grant). The requirements to get into the graduate school could be found at http://www.etsu.edu/gradstud/. For more information on the research projects, please send your inquiry to Dr. Chris Liu at liuc@etsu.edu for details.
---
updated: May 20, 2013