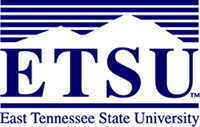 Jon B. Ellis, Ph.D.
Professor & Clinical Psychologist
Department of Psychology
East Tennessee State University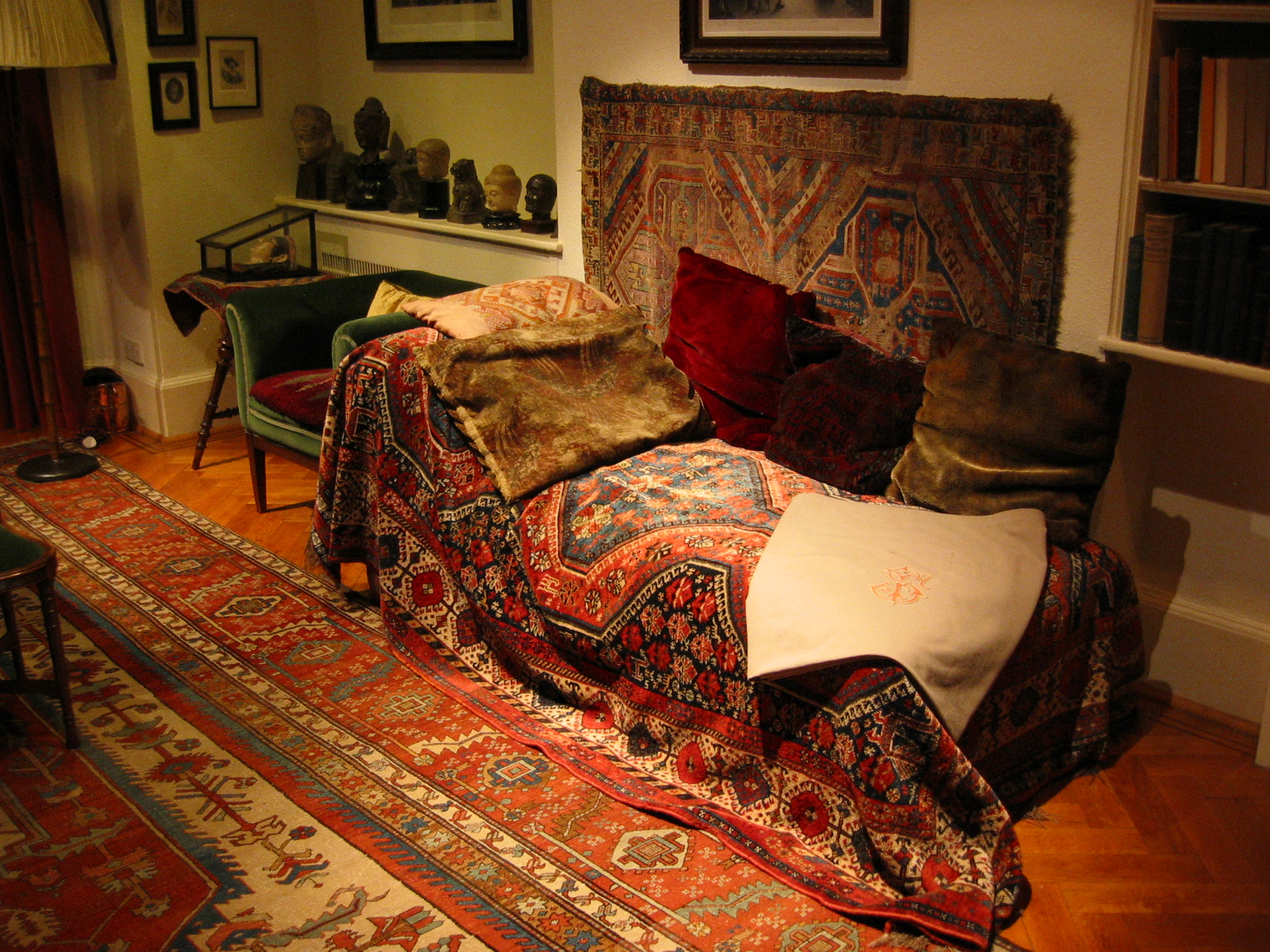 FREUD'S COUCH
Buffy Ellis
(1998-July 18, 2011)
Named after "Buffy the Vampire Slayer"

Ripley Ellis
(1996-2009)
Named after Elizabeth Ripley from "Alien"
My wife and I are deeply saddened by the death of our only baby, Buffy, on July 18, 2011. She died of natural causes in our arms. We will be forever changed by her wonderful personality and her unconditional love. The time we had with her changed us for the better. She touched us in ways that most people cannot. We miss her dearly and we will never forget her.
Contact Information:
Office: 405 Rogers-Stout Hall
Email: ellis@etsu.edu
Office Phone: 423-439-6658
Address: Department of Psychology
East Tennessee State University
P.O. Box 70649
Johnson City, TN 37614
Courses || Research || Biography || Current Students || Vita || Distinguished Alumni || Movies & Psychopathology || Links || Home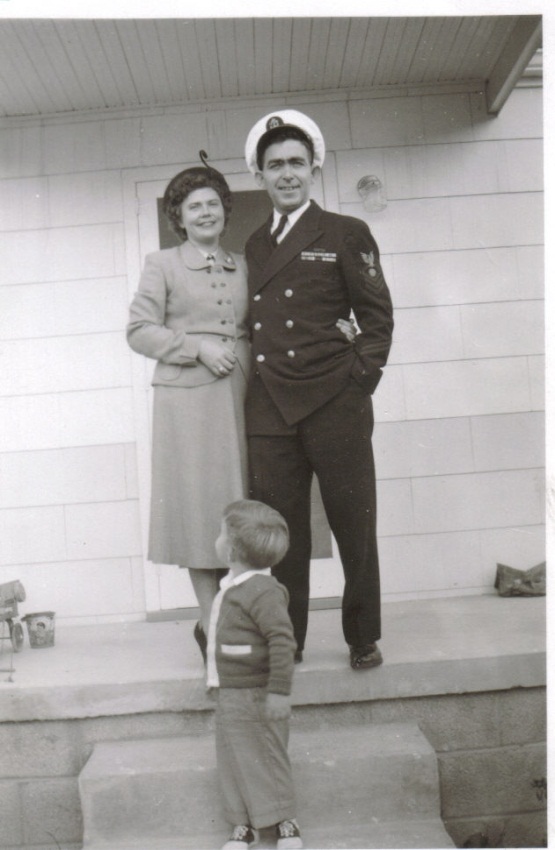 This website is dedicated to the memory of my father, John B. Ellis, Jr.  Dad was born on November 2, 1924, the oldest of 13 children. After starring as a high school baseball and football player, he joined the U.S. Navy in 1942 after he turned 18, serving with distinction in World War Two in the Pacific Theatre.  Dad then enjoyed a second career with the Veteran's Administration.  After finally retiring from working for other people, he and my mother traveled the U.S. usually ending up at some square dance convention.  His goal was for my mother to see all 50 states.  Mom has seen 48 of them.  Dad saw all 50.  Actually, there were few places in the world that he had not seen. His stories about places like Hong Kong, Japan, and islands in the Pacific were fasinating. He was certainly one of the all time great storytellers.  He passed away on May 1, 2008 at the age of 83 surrounded by his lovely wife and his loving children.  We miss him dearly.  He is seen here with my Mom and me in 1954.
SOME OF MY SECRETS TO HAPPY LIFE
AND A FEW SECRETS TO BEING A SOMEWHAT TOLERABLE PSYCHOTHERAPIST
I THINK THE FIRST FOUR ON THIS LIST COULD SERVE AS A BLUEPRINT FOR HAPPY LIFE.  THE REST MIGHT MAKE YOU BETTER, BUT MORE THAN THAT, THEY MAKE THE WORLD A BETTER PLACE FOR THE REST OF US.

THE BIG FOUR
DON'T ASSUME THINGS ABOUT PEOPLE (including children) especially when you have only a small amount of information.  This is always important, but seems even more important when doing what we do when we label a person with a psychiatric diagnosis.  I didn't say we don't assume, but we should monitor ourselves and try not to.  This is the #1 rule.
DON'T ASK A QUESTION UNLESS YOU WANT AN ANSWER. People ask questions all the time when they want the other person to answer in a particular way.  Man asks wife, "Honey do you love me?"  Most of the time he doesn't want an answer; he wants his wife to say yes.  When we want a child to come to our office we might ask, "Would you like to come to my office?"  We don't want an answer; we want the child to come with us.
FIND SOMEONE to share your life with and share with that person.  This sounds easy.  But if you can't compromise, share, and show some empathy, it won't work.  DON'T BE SO SELFISH AND NARCISSISTIC.  But if you are, I guess it may be too late for us (and you).
Each member of a family should SLEEP IN HER/HIS OWN BED (i.e., Parents in one bed, child in her/his own bed, etc.).  This doesn't mean that you can't have the occasional "snuggle" when there is a bad storm and the lights go out.  It's not as simple as ordering everyone to a bed, but it is always a bad sign when family members are sleeping in the "wrong" beds.  I see this in nearly every dysfunctional family I see. 
THE REST
DEVELOP A PASSION for something besides sex and be passionate for it. Make sure it's legal and doesn't hurt anyone.
Visit a NURSING HOME OR A REHAB CLINIC.  It will make you wear a helmet when you ride a bicycle and you will possibly not take for granted that your brain is working pretty well as are your legs and arms.
HAVE SOME TOLERANCE for diversity and individual differences.  This may not help you, but it sure will make a bunch of the rest of us feel better. Check your values at the door when seeing people in psychotherapy or counseling including your religious values.
If you don't know what a PEAK EXPERIENCE is, then find out and try to have some.  But be warned – you can't make them happen.  They sneak up on you!
REMEMBER WHAT YOU ARE REINFORCING.  I can't tell you how many times a parent has said something to me along the lines of, "I don't know where he heard that."  This is related to the next one.
DON'T EVER USE THE "DO WHAT I SAY, NOT WHAT I DO" approach to dealing with people.  It's never worked and it never will.  On some level, everyone believes that the model we show our children will have some influence on who they become.  So think about your own belief system (your theoretical orientation) the next time you spank (hit) your kid or your dog.
BELIEVE THAT CHILDREN AND DOGS HAVE A SIXTH SENSE.  It goes away as we humans grow up, but dogs have it until they die.
Don't compare your dog's behavior to a parent's child, at least not in the presence of the parent.  They don't like it, but DOGS AND KIDS ARE A LOT ALIKE.
If you see an adult doing something in public with a child and you think it is bad, then intervene if you like.  BUT DON'T EXPECT A THANK YOU FROM THE ADULT. 
REMEMBER – AS AN EVERYDAY REGULAR AMERICAN CITIZEN, NOT NECESSARILY A PSYCHOTHERAPIST, YOU HAVE AN OBLIGATION TO REPORT CHILD ABUSE.
TREAT PEOPLE THE WAY YOU WANT TO BE TREATED (unless you don't want to be treated with respect).  Treat people like people, not patients.  Say yes sir and yes mam to old people and don't ever call them honey unless you wait on tables at the Waffle House.  Respect young people, but don't say yes sir or yes mam and don't call them Mr. or Ms. or honey.
If you are working with a child and he/she offers you a piece of candy, take a piece.  YOU CAN'T BE AFRAID OF SPIT OR SNOT IF YOU WORK WITH YOUNG CHILDREN.
DON'T EVER TELL CLIENTS THAT "EVERYTHING WE TALK ABOUT IS BETWEEN YOU AND ME." If you do, you will regret it.
Don't buy into the myth that if you ask a person if he/she is thinking about killing her/himself, that you will somehow put the thought into their minds.  WE'RE NOT THAT POWERFUL. If I was this powerful, I would probably walk around asking people to give me $100 bills.
FAMILIES SHOULD SIT DOWN AT A TABLE AND EAT TOGETHER AS MUCH AS THEY CAN.  They should make meal time as important as any other activity.
Remember that MEDICATION IS OFTEN NOT THE TREATMENT FOR PSYCHOLOGICAL DISORDERS, but sometimes it is the treatment of choice.
This is related to the last one. DON'T LIVE ON THE EXTREMES. The answers to our questions and our dilemmas are nearly always in the middle grey area, not on the extremes.
You are a college student.  YOU ARE AMONG A SMALL GROUP OF PEOPLE.  As a group, you are bright, articulate, high functioning, good problem solvers, and probably even pretty.  I bet the Force is strong in some of you. There are many, many people who do not have any of those attributes.  So, be aware of who you are, but remain humble and respect the opinions of others.
WE ARE ALL IN THIS TOGETHER.  Life is precious.  THINK ABOUT IT.  Read something or talk to other people or go to a play or a movie that helps you think about the connections between all of us and all of nature.