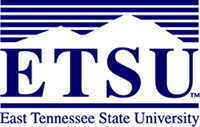 Jon B. Ellis, Ph.D.
Professor & Clinical Psychologist
Department of Psychology
East Tennessee State University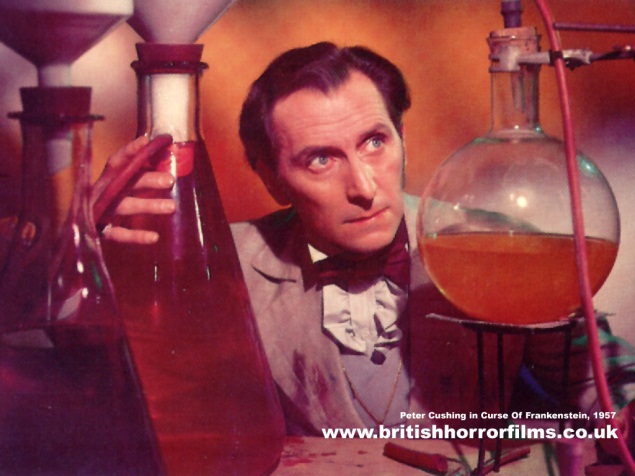 LABORATORY FOR THE STUDY OF SUICIDE AND REASONS FOR LIVING
Brief Description Of Our Research
Our research falls within two broad areas. One involves traditional suicide research in which we examine and investigate maladaptive characteristics of suicidal persons (such as depression).  The other category examines adaptive characteristics of people, which we call reasons for living (RFL).  We have been especially interested in examining these adaptive life maintaining characteristics, which may keep people from committing suicide.  Much of the research on suicide has focused on maladaptive characteristics of the suicidal individual or negative precursors to suicidal behavior or thought.  Focusing on adaptive, life-maintaining characteristics which may keep a person from considering suicide has received much less attention, despite the fact that there are sound theoretical and clinical reasons for doing so. Our work has shown that young women consistently reveal higher reasons for living than do young men.  In several studies, African-American people revealed higher RFL scores than did white individuals. Other differences have included higher RFL scores for heterosexual individuals than for gay persons, higher for individuals who described themselves as androgynous and higher for non-suicide ideators.  The lack of differences in some studies may be more clinically relevant than if the differences had been revealed.  No differences have been found between adolescents who were reared in single-parent households in comparison to those reared in traditional two-parent homes, and no differences have been found between parents of developmentally delayed children and parents of children with no delays.  Other studies have examined the effects of different variables, including, alcohol, smoking, sexual abuse, punishment style, family support, AIDS and HIV.  Other groups who have been the center of research attention in this program have included college athletes and adolescent psychiatric inpatients.  Our research has been listed among "Notable References in Suicidology" on the website of the American Association of Suicidology.  We have over 50 publications in refereed journals, including six book chapters and we have various others in submission with numerous studies underway.  In addition to my traditional publications, I have been invited and accepted in the Annual Catalog of the Jean Piaget Archives and the Division of Foreign Languages at Tel Aviv University.  I was also fortunate enough to be invited to write a chapter for the 2001 Encyclopedia of Criminology and Deviant Behavior.  We have presented our research at professional meetings on over 100 occasions, many at national and international conferences.  Our research at ETSU has also drawn the attention of the media.  On two occasions our work has been reported in USA TODAY.  Our research has been the subject of stories in the Johnson City Press, the Kingsport Times-News, and The State Journal Register (Springfield, IL).  Our work has been carried on the Associated Press Wire Service and has been reported in Working Mother (2 times), Marketing to Women, and Restaurants USA magazines.  Our work has also been the subject of numerous television and newspaper interviews, including the Associated Press, Public Television, and two nationally syndicated radio talk shows.  Nearly all of the publications and presentations that have been generated by this program of research include student co-authors.
Some of My Favorite Publications and a Few More Recent Ones
Barnes, J., & Ellis, J. (2011). Methamphetamine use and reasons for living. Manuscript submitted for publication.
Chelf, M., & Ellis, J. (2002). Young adults who were sexually abused: Demographics as predictors of their coping behaviors. Child Abuse & Neglect, 26, 313-316
Cox, D., & Ellis, J. (2003). Prescription authority for clinical psychologists. Social Behavior and Personality, 31, 275-282.
Ellis, J., & Barnes, J. (2011). Reasons for living: HIV-positive and AIDS suicide ideators and non-ideators. Manuscript submitted for publication.
Benson, T., & Ellis, J. (2008). High risk sexual behavior and reasons for living in a college population, Manuscript submitted for publication.
Ellis, J., & Lamis, D.  (2008). Reasons for living: Are gays and heterosexuals different? Manuscript submitted for publication.
Ellis, J., & Lamis, D. (2007). Adaptive characteristics and suicidal behavior: A gender comparison. Death Studies, 31, 845-854.
Ellis, J., & Lamis, D. (2005). Cigarette smoking and reasons for living. Proceedings of the  Second Annual Primary Care Research Day, Quillen School of Medicine, East Tennessee State University, 97.
Ellis, J., & Smith, S. (2001).  Adolescent and college student suicide. In C.E. Faupel & P.M. Roman (Eds.). Encyclopedia of Criminology and Deviant Behavior. Volume Four, Self Destructive Behavior and Disvalued Identity (pp. 496-498), Philadelphia: Brunner-Routledge.
Ellis, J., & Stump, J. (2000).  What parents think about their children's conceptions of death, Death Studies, 24, 65-70.
Hirsch, J., & Ellis, J. (1998). Reasons for living in homosexual and heterosexual young adults. Archives of Suicide Research, 4, 243-248.
Holt, C., & Ellis, J. (1999). Assessing the current validity of the Bem Sex-Role Inventory, Sex  Roles, 39. 929-941.
Lamis, D., Ellis, J., Chumney, F. & Dula, C. (2009). Reasons for living and alcohol use among college students. Death Studies, 33, 277-286.
Merwin, R., & Ellis, J. (2004). Children's reasons for living, self-esteem, and violence. Archives of Suicide Research, 8, 251-261.
Mize, A., & Ellis, J. (2004). Reasons for living and suicide ideation in young adults from divorced and non-divorced homes. Journal of Divorce and Remarriage, 40, 1-16.
My First Publications - Such Fond Memories!
Ellis, J., & Range, L. (1988).  Femininity and reasons for living.  Educational and Psychological Research, 8, 19-24.
Range, L., & Ellis, J. (1988). Internship early acceptance day: Is this progress? The Clinical Psychologist, 41, 54-55.
Ellis, J., & Cantrell, P. (1985). Diagnosis of anorexia nervosa in a male:  A case study. Psychological Reports, 56, 585.
My Students and I Have Published in the Following:

Annual Catalog of the Jean Piaget Archives
Annual Editions: Death, Dying, and Bereavement (3 chapters)
Archives of Suicide Research
Child Abuse & Neglect
Child and Adolescent Social Work Journal
Child Development Abstracts & Bibliography
College Student Journal
Contemporary Psychology
Counseling Abstracts
Death Studies
Educational and Psychological Research
Effects on young adults' patterns of intimacy and expectations for marriage (Book Chapter)
Encyclopedia of Criminology and Deviant Behavior. Volume Four (Book Chapter)
Higher Education Abstracts
International Journal of Social Psychiatry
Journal of Black Studies
Journal of Clinical Psychology
Journal of Cognitive Psychotherapy: An International Quarterly
Journal of Divorce and Remarriage
Proceedings of the Appalachian Student Research Forum, ETSU
Proceedings of the Second Annual Primary Care Research Day, Quillen School of Medicine, ETSU
Professional Psychology: Research and Practice
Psychiatry
Psychological Reports
Research in Developmental Disabilities
Resources in Education
Sex Roles
Social Behavior and Personality
The American family:  Life and health (2nd ed.). (Book Chapter)
The Clinical Psychologist
Our Research Has Been Featured in the Following:
USA TODAY (2)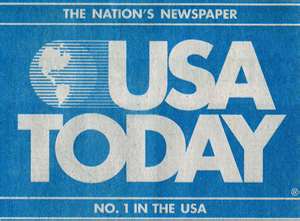 Associated Press Wire Service


Bristol Herald Courier


Johnson City Press


Kingsport Times-News


The State Journal Register (Springfield, IL)


Working Mother Magazine (2)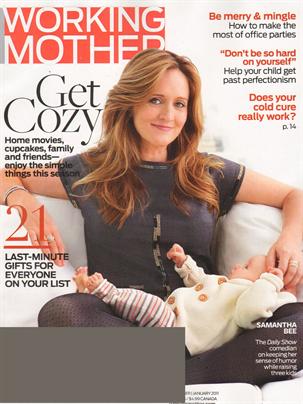 Marketing to Women Newsletter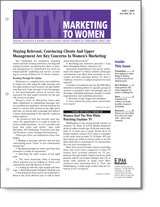 Restaurants USA Magazine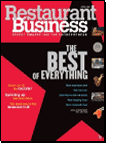 Public Television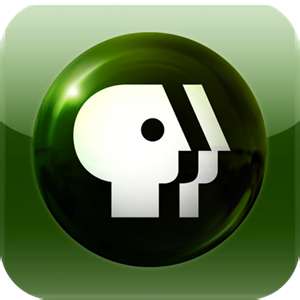 Network Television - The ABC Family Channel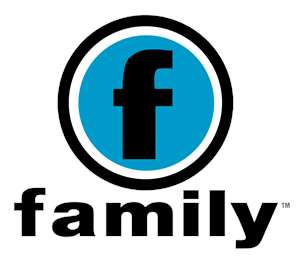 Syndicated Radio Talk Shows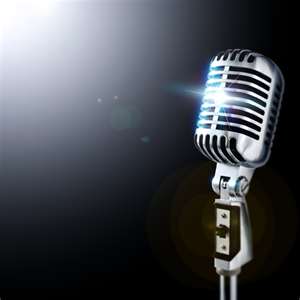 Website of the American Association of Suicidology


MY STUDENTS AND I HAVE PRESENTED PAPERS AT THE MEETINGS OF:
American Association of Suicidology
Atlanta, Houston, Los Angeles, Memphis, New Orleans, San Francisco, Seattle, Washington
American Psychological Association
Honolulu, Los Angeles, New York, San Francisco, Toronto (2), Washington, D.C.
American Psychological Society
New York
Appalachian Student Research Forum, ETSU, Johnson City, TN.
Conference of Children and Adults with Attention Deficit Disorder. (CHADD),
Midwestern Psychological Association
Mississippi Psychological Association
Primary Care Research Day, Quillen School of Medicine, East Tennessee State University.
Southeastern Psychological Association – Numerous times in the Southeastern U.S.
Southeastern Society for Research in Human Development.
Student Research Forum, East Tennessee State University.
Tennessee Psychological Association
Virginia Psychological Association
Courses || Research || Biography || Current Students || Vita || Distinguished Alumni || Movies & Psychopathology || Links || Home