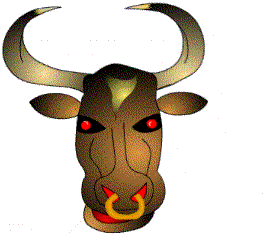 CLIENT-SIDE SEARCH SOFTWARE
WebFerret · BullsEye 2 · Copernic 2000
What is handier than the pocket on a shirt and can be stored completely out of sight inside your computer? Why, it's the "client-side search tools," guaranteed to improve your internet searches. If you are a student who wants the very best tools to get the very best grades, learn about client-side search tools! If you are an instructor, tell your students about these tools so they can be competitive in class and at work! These programs...
must be downloaded onto your computer ("client-side")
operate when you go online; they are for people who want to perform advanced internet searches, but want to do it easily!
tap into 10-100 search engines at the same time
allow you to learn optimum search protocols for a single incredibly powerful search tool rather than trying to learn every "tip and trick" for the nearly 2500 different search engines available on the internet
give you much more control over the criteria and parameters for your searches
give you options to retrieve search results in formats that are more to your liking or more useful to you
filter out outdated, duplicate and broken links
interact easily with your browsers
These programs are powerful and require just a few minutes of reading to get started. The results are definitely worth the small time investment necessary to master these programs. Your ability to sieve through junk to quickly, easily and accurately locate exactly what you need for scholastic reports will amaze your friends and classmates (and your instructors)!!! Download one or two of the search programs below, try them out and decide which program you like best... then practice with it and master it! Be sure to come back to Dave's Faves Download & Update Center occasionally, to check for updated versions.
1) WebFerret 4.0 (free)...... Quite Awesome! Nothing is faster than the ferret! Speed is what makes this search tool special so the Bull gives it two horns up! Click on the icon below and download the free version of this search software! Dave and the Bull rate this as the number 2 client side search tool! If you like your programs to look good and work work well at the same time, this program is for you! (if you download the whole Ferret Power Pack... it's 5.0 megs)
2) BullsEye 2 (pro- or plus version 2.5)..... Awesome, but no free version is available any longer! Crunches and munches dead and duplicate links like never before! No junk to sift through is what makes this tool special... there is a free version and a pro-version (the pro-version is $249, with a 30 day trial version - the plus version is regular $79 and on sale for $49). The Bull loves the name, but the cost is so high that the Bull's knees are sore from laughing so hard! (Dave and the Bull rate this client-side search tool as number 3, way too expensive for students).
3) Copernic2001 Basic (free, plus and pro versions)...... Just Awesome! When no one else can find trivial details on the internet, you'll dig them up with Copernic, and that's what makes this reliable search tool the Bull's favorite... rated two horns up and smokin', you can depend on Copernic for those tough searches that mire the other search engines down in the muck!!! The Copernic interface is not very pretty to look at and it takes a few minutes practice to figure out how to work all the features... but once it gets going, Copernic has the power to make it Dave's personal favorite! If you like using right mouse button menus, you'll love this program!
David Currie
Copyright © 2000. All rights reserved.
Revised: February 05, 2002